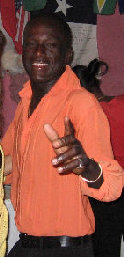 Potter's History
Liston Potter is Anegada's local entrepreneur. Born in the British Virgin Islands, Potter spent twenty years working in the food service industry in New York. In 1989, he returned to set up "Potter's By The Sea" on Setting Point, Anegada. With his dedicaiton to the restaurant it has grown in popularity and size. Potter will not only take your reservations personally, he will be your attentive host, tour guide, taxi driver and bartender... and is keen to welcome you to his island paradise.
Public Dinghy Dock
This is a public dinghy dock which you are welcome to use whether visiting Potter's or taking a day trip to Loblolly Bay, Cow Wreck, Flamingo Pond, The Iguana Rookery, Settlement or any other of Anegada's attractions. Please ask about...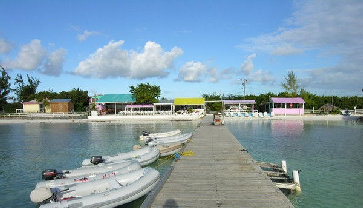 Potter's Beach Shuttle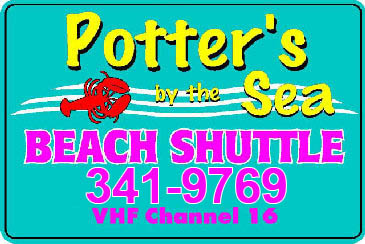 FREE Wifi!
Please feel welcome to sit and enjoy our FREE WiFi internet access, sip on a cocktail and enjoy the sunset from the bar.
Need more??
Potter's carries ICE!! No need to travel any further than the dock!
For Your Entertainment!
Shoot pool on Potter's pool table, watch TV at the bar, or join us on a night when we have live music by one of the BVI's top local acts.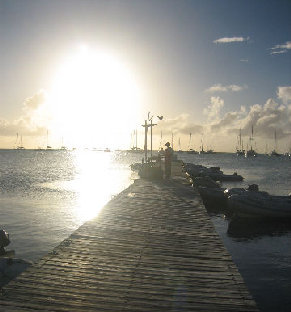 Moorings & Dinghy Dock
Beach Shuttle
Ice
Live Music
Pool Table
TV at the Bar
FREE Wifi